Team Ninjabra
Meet the cast of Ninjabra: The Game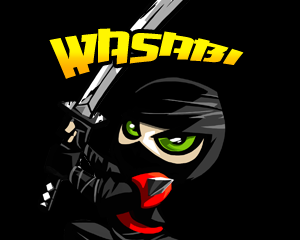 Wasabi
Traditional Ninja Warrior
Ninja and guardian of his people, Wasabi is entrusted with the safety of his land, and quickly realizes with the recent insurgence of monsters, he can't handle it alone. He goes off on a mission to find recruits to aid him in his cause.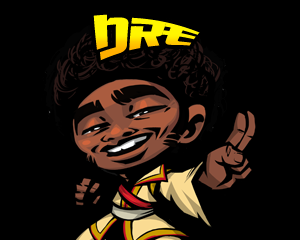 Dre
Afro Ninja
Also referred to as the "Afro Ninja", Dre had a warrant out for his arrest for a crime he never committed. He stows away on a ship to Japan and finds himself in the company of Wasabi, who needs his help to defend his tribe.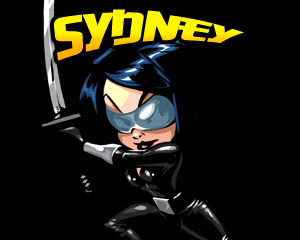 Sydney
Spy Ninja
Spy for the US government, Sydney was on a mission to Tokyo to recover satellite blueprints. A missed covert rendezvous left her stranded in Japan, and for the time being, decided to help the group.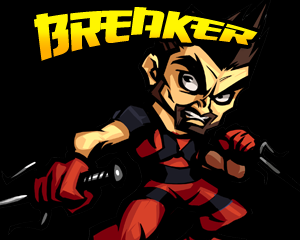 Breaker
Russian Ninja
Russian hitman, wheelman, thief, and many more things, Breaker found himself in Tokyo, in an attempt to steal satellite blueprints from the embassy. He joins Wasabi and the team in a secret attempt to steal the ancient secrets and relics of the tribe.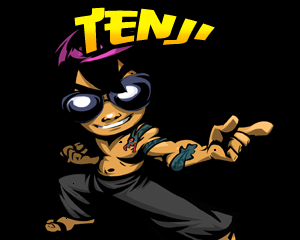 Tenji
Rocker Ninja
Ex-Rockstar & Japanese heartthrob, Tenji is the young and reckless nephew of Wasabi and comes to his aid in defending the village.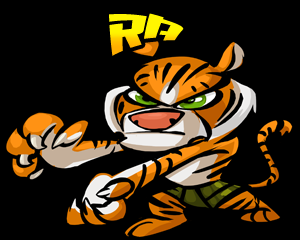 Ra
Tiger Ninja
After getting turned down in his dream job as a dancer and entertainer in Las Vegas, Ra decided some time off to find himself and seek inner enlightenment was necessary. That brought the singing, dancing tiger to the mountains of Japan, where he found his brute strength and skills needed for a different calling.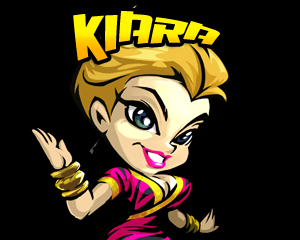 Kiara
Fashionista Ninja
A foreign exchange student from so-Cal, Kiara's main passions lie more in cosmetics and fashions than fighting zombie sumo wrestlers and dragons. She has no battle skills, but makes up for it by rejuvenating the group with her knowledge of nutrition supplements.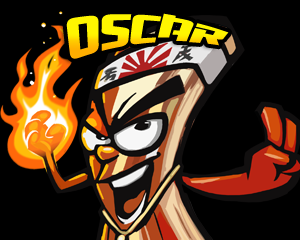 Oscar
Bacon Ninja
Shipped to Japan on a freighter ship, Oscar the Bacon narrowly escaped his fate at the hands of being served at a traditional American-style fast food restaurant in Tokyo.